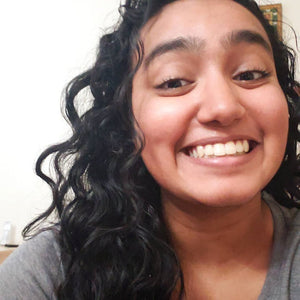 Welcome to Ash Designs
Hello! I'm Ashie! Thank you for visiting my little shop which has handmade creations that I make with little pieces of my heart and soul. All jewelry is inspired by some form of natural beauty and each style is named after people I cherish and admire. Know that just being here makes my heart all warm and fuzzy so thank you.
Happy shopping!
Let customers speak for us
Feel the natural world in this bracelet
I love the ocean blue mixed with earth tones and the wood highlights all things beautiful. My new favourite bracelet (I am custom ordering matching ones in wood and gemstones).
Gemstone and Wood Bracelet
Beautiful pieces
I was looking for a bracelet to brighten my wrist for the spring and summer. These are perfect. I love how they work together with colour, texture and material. Very creative. I will get lots of wear out of these.
Peach and Coral Bracelet Stack
My favourite yet!
I'm always so excited to see the new earrings that Ash Designs creates. They just keep getting better and better, and this stud pack is no exception! The attention to detail and the colour combinations are so lovely. A new jewellery staple for me, for sure!
Stud pack 8
Cutest arches!!!!
I love these pastel arches they are soooooo cute and can go with trendy pastel clothes or add a pop of color to any outfit! They are the perfect length and you can tell they're quality material. Very happy with my purchase!
Arch Studs in Pastels 2